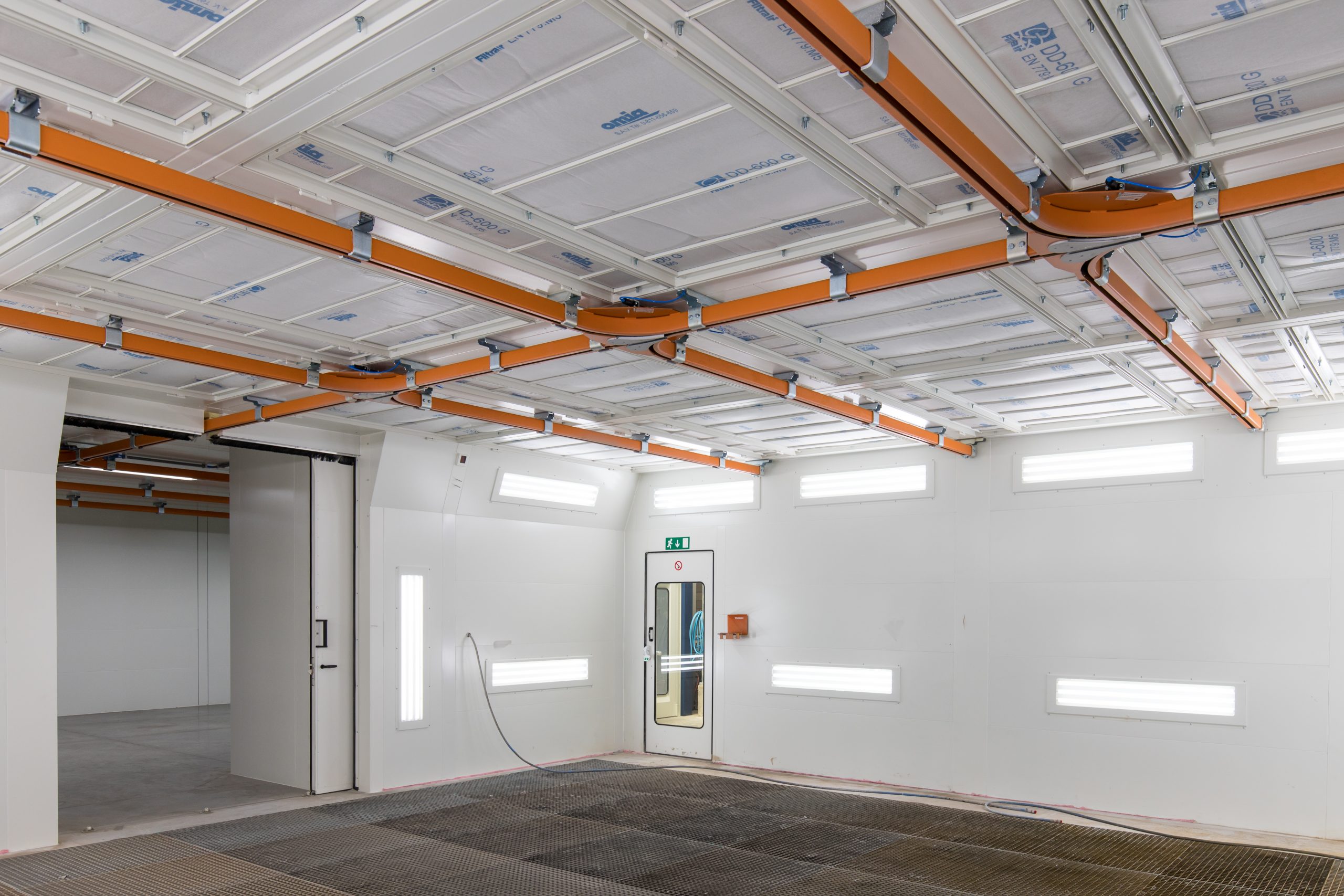 Our new production line has been in place since this month (May 2018)
Our new production line is a long-term project that we began in 2016.
The pillars supporting our thought process were reducing hidden time, productivity and quality.
We decided to equip the workshops with a full system of rails to facilitate the handling of parts. We also decided to separate our spraying areas from our vat areas.
Please feel free to contact us for more information about our production capacities.