À propos
Your high-quality and high-precision painting partner
Why Piron Precision Coatings ?
Are you looking for a preferred partner for paint application?
We have acquired our expertise in surface treatment and finishing from our 34 years of experience. Our expertise enables us to always choose the most appropriate solution to meet your requirements, in terms of aesthetic quality, anti-corrosion protection, resistance to scratching and chemical agents, acoustic and thermal insulation, etc.
We always seek the best quality, which makes us the partner of choice for sectors as demanding as medicine, aerospace, defence or aeronautics. This optimal quality is not only a result of our bodywork painters' experience, but of brand-new, cutting-edge equipment acquired in 2018.
Your production's traceability is also central to our value proposal.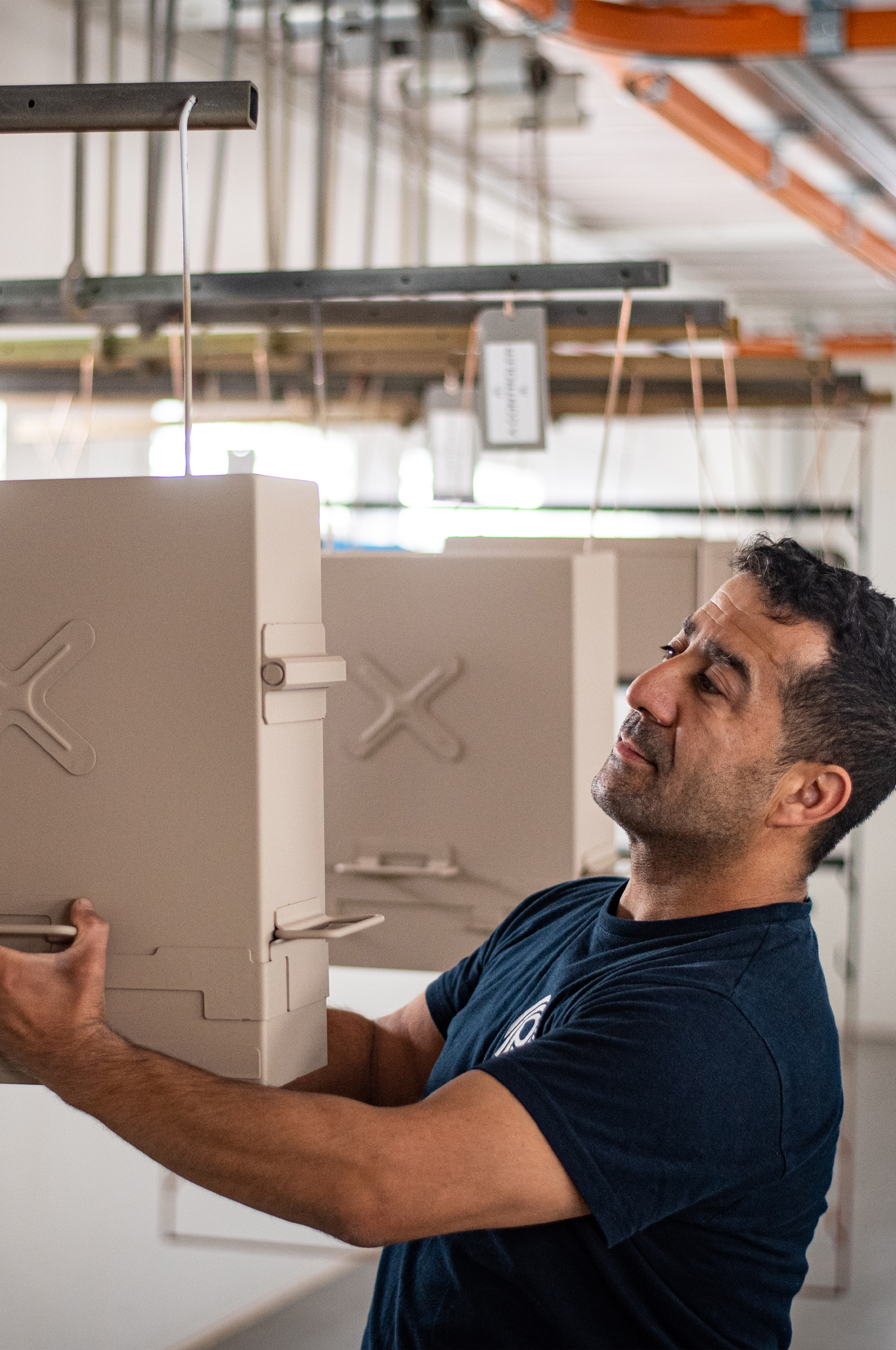 20 km from Liège, in the centre of Europe
2,000 square metres dedicated to precision painting
Expertise in small to medium-sized parts and small to medium production runs
Automatic painting for large production runs
Mastery of the process, from surface treatment to surface finishing
01
Strict adherence to your specifications
We are equipped to measure every aspect of your specifications: gloss, adhesion and thicknesses.
02
Always the best quality
Specialising in very high quality, we meet your demanding aesthetic and technical requirements.
03
Optimising your production time frames
Speed of execution is central to our value proposal. All our investments take the continuous improvement of our average lead times into account.
04
Our experts offer you advice
With 34 years of experience and always up-to-date with technological changes, our experts can answer all your technical and aesthetics-related questions.